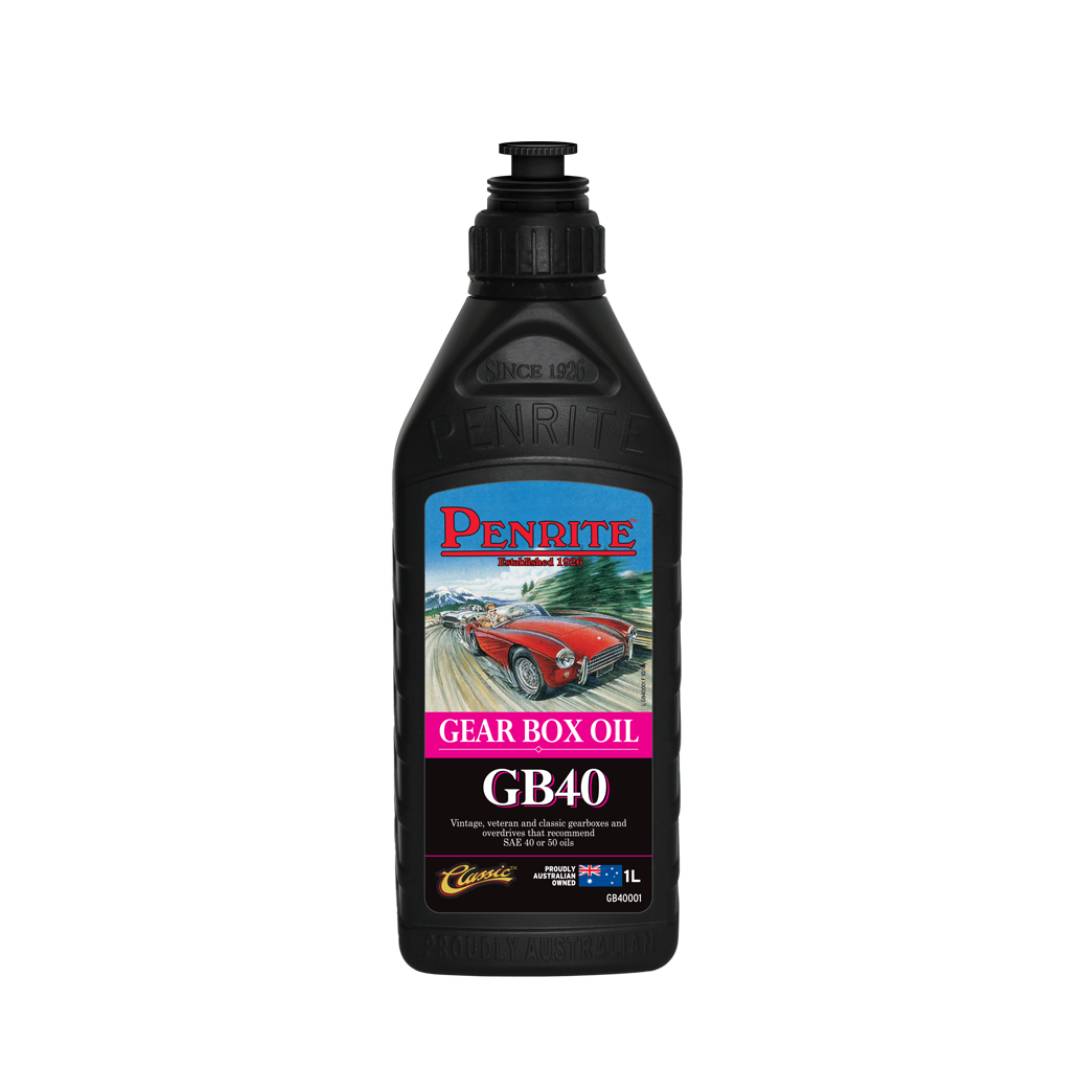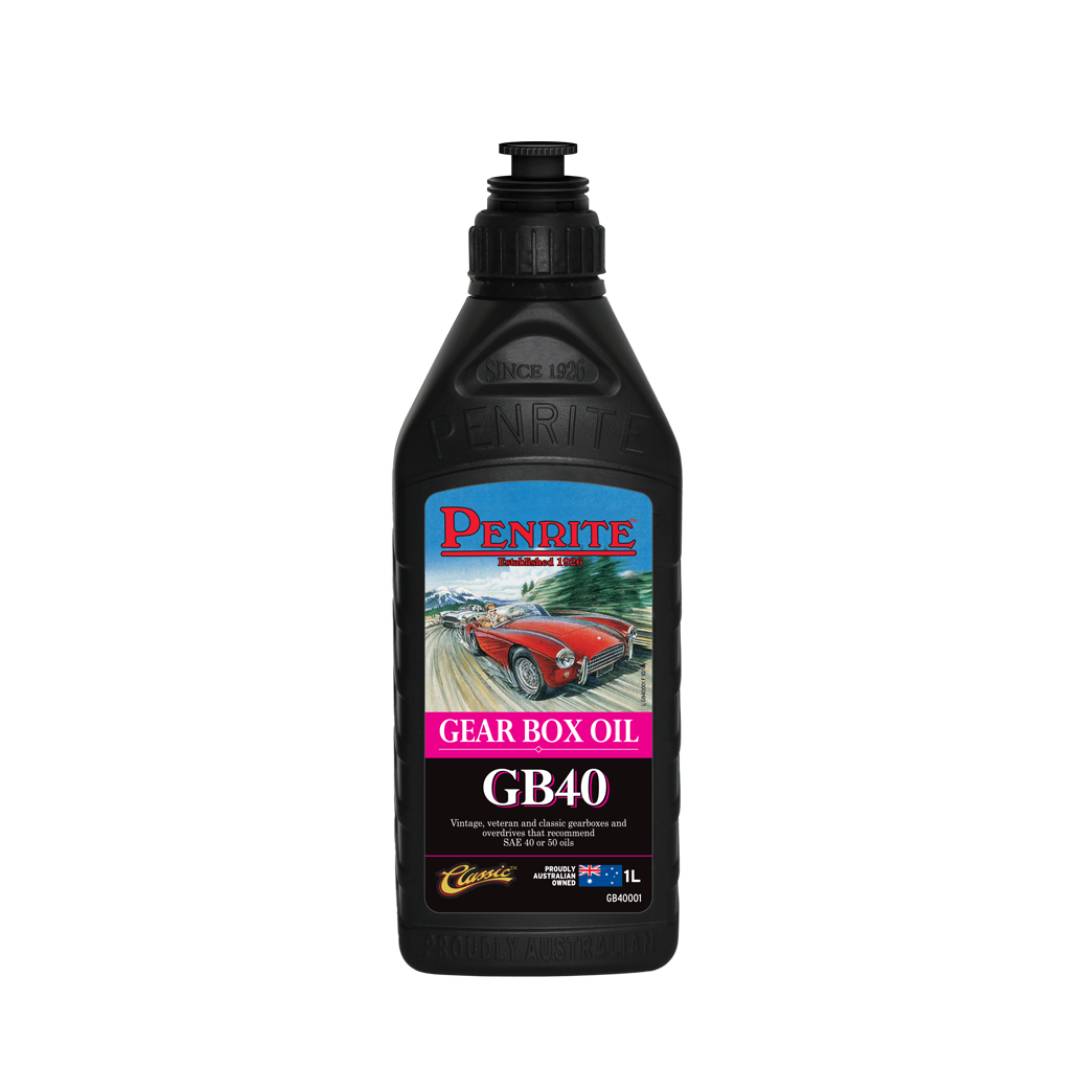 Basis NZ:
SKU GB40001
OIL, Penrite, Gear oil 40, 1L
Gear Box Oil 40 is a multigrade gearbox oil designed specifically for use in vehicles that originally used the same oil in the gearbox as was recommended and used in the engine. Many vehicles manufactured in the fifties and sixties specified engine oil for use in the gearbox. Whilst this was convenient, a proper gear oil was a better alternative.
Gear Box Oil 40 can be used in vintage, veteran and classic gearboxes including those fitted with straight, synchro and epicyclic gears, overdrives and those vehicles fitted with pre-selector gearboxes.
Gear Box Oil 40 is an 25W-70 oil designed for use where SAE 40 or 50 oils were originally specified.