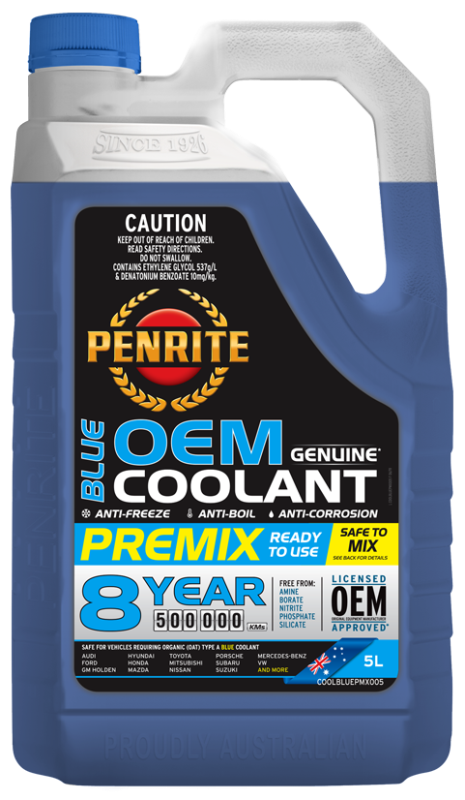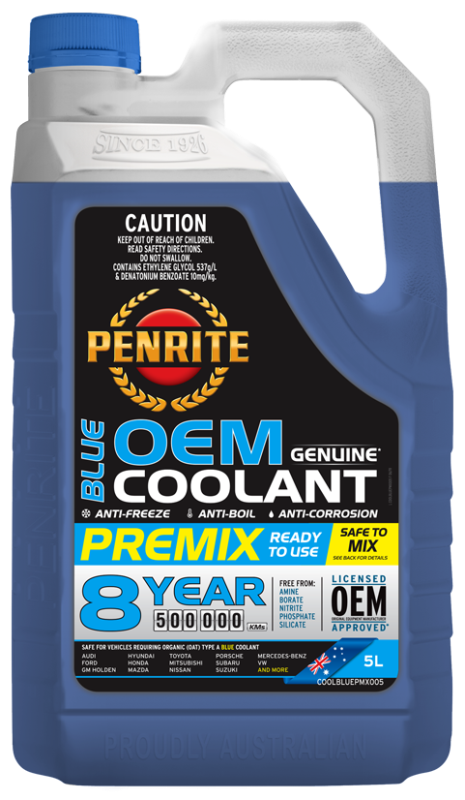 Basis NZ:
SKU COOLBLUE005
PENRITE Blue OEM Approved Coolant Premix 5L
Blue OEM Coolant Premix is a GENUINE GLYSANTIN® G30® Original Equipment Manufacturer (OEM), fully licensed and warranty approved, type "A" ethylene glycol, anti-freeze anti-boil cooIant as used in initial manufacturer factory fills. It uses a technically advanced OAT (Organic Acid Technology) based inhibitor system that is Silicate, Phosphate, Amine, Borate and Nitrite free. The extended long life inhibitor formulation prevents rust, corrosion, cavitation and degradation of the cooling system for 8 years or 500,000km;
Blue OEM Coolant Premix is mixed at a 50% concentration level as per initial OEM requirements.